Report Overview
The global biotechnology market was pegged at ~US$ 1,032.92 billion in 2021 and is expected to witness a CAGR of 13.0% during the forecast period.
Market Fundamentals
Biotechnology is a branch of science that develops or creates products from biological systems, living creatures, or elements derived from them. Biotechnology now encompasses many disciplines, including biochemistry, genetics, and molecular biology. Biotechnology is the application of living organisms, specific organisms, and microbes, to create a variety of solutions that benefit humans. It is a synthesis of various techniques used to study living cells, including biological, arithmetic, biochemistry, and engineering.
The COVID-19 pandemic is expected to have a long-term impact on the industry. Several biotech companies have increased their investment in research for the development of vaccines and drugs, which has boosted the industry's growth.
[57453434]
Market Dynamics
Factors driving the overall biotechnology market include the introduction of consistent new and advanced technologies, significant investments and government initiatives promoting the biotechnology industry, and rising demand for synthetic biology applications. Government assistance in the development of biotechnological infrastructure is also helping to drive market growth. For instance, India's Union Budget 2021-22 included US$ 227.94 million provisions for biotechnology R&D, as well as plans to establish nine biosafety level-3 laboratories across the country. Likewise, initiatives such as Illumina Accelerator are propelling market growth by providing access to seed investment, genomics expertise, and Illumina sequencing systems and reagents to selected emerging companies.
However, ethical concerns about clinical trials are expected to hinder the market growth. Drug clinical trials consist of a series of tests designed to generate information about the effects, safety, and side effects of the drugs. These trials are only carried out after sufficient information about the drug has been gathered. However, a lack of regulations in some areas has resulted in a large number of deaths in the recent years. Additionally, faulty clinical trial practices such as lack of observation, non-disclosure of drug trial risks, and trials conducted without permission from authorized bodies have added to the ethical concerns of these trials.
Market Ecosystem
The global biotechnology market has been analyzed from four perspectives: by product type, technology, application, and region.
Biotechnology Market by Product Type
[434232]
On the basis of product type, the global biotechnology market has been segmented into instruments, reagents, and software & services. During the forecast period, the software and services segment is expected to dominate the global biotechnology market. Biotech software includes imaging, bioinformatics, patient management systems, laboratory management software, diagnostic and decision-making systems, and other solutions. The increasing use of such software is driving the segment's revenue growth. The reagents segment showed the fastest growth during forecast period. Chemicals or compounds used in biotechnology to identify or create another substance in order to obtain a test result are referred to as reagents. Areas such as research, diagnosis, biology, genetics, bioscience, and immunology all use reagents. Reagents are widely used in technologies such as in-vitro diagnostics (IVD), cell culture, flow cytometry, spectrometry, polymerase chain reaction (PCR), chromatography, expression and transfection, and electrophoresis, and have applications in immunophenotyping, DNA analysis, fluorescent microscopy, and cell cycle analysis.
Biotechnology Market by Technology
Based on technology, the global biotechnology market has been segmented into DNA sequencing, fermentation, nanotechnology, cell based assay, and others. During the forecast period, the nanotechnology segment is expected to dominate the global biotechnology market. The investment in R&D is a critical component driving the growth of the nano-biotechnology segment. During the forecast period, the segment will be driven by rising demand for treatments for essential diseases. Additionally, nanotechnology has the potential to revolutionize medicine and cancer treatment.
Biotechnology Market by Application
Based on application, the global biotechnology market has been segmented into bio-pharmacy, bio-industry, bio-services, bio-agriculture, and bio-informatics. The bio-pharmacy segment dominated the global biotechnology market and is expected to continue this trend throughout the forecast period. The rising prevalence of diseases is primarily responsible for the segment's expansion. The resultant, rising demand for medicines and drugs is propelling the bio-pharmacy segment of the biotechnology market forward. Bio-informatics, on the other hand, is expected to grow at a rapid pace during the forecast period. Significant advancements in the fields of Artificial Intelligence (AI), machine learning, and big data are also expected to increase the penetration of bioinformatics applications. Moreover, rising demand for nucleic acid and protein sequencing, rising initiatives from private and public sector organizations, propelling the growth of proteomics and genomics, and rising research on molecular biology and drug discovery are all growth factors for the bio-informatics segment.
Biotechnology Market by Region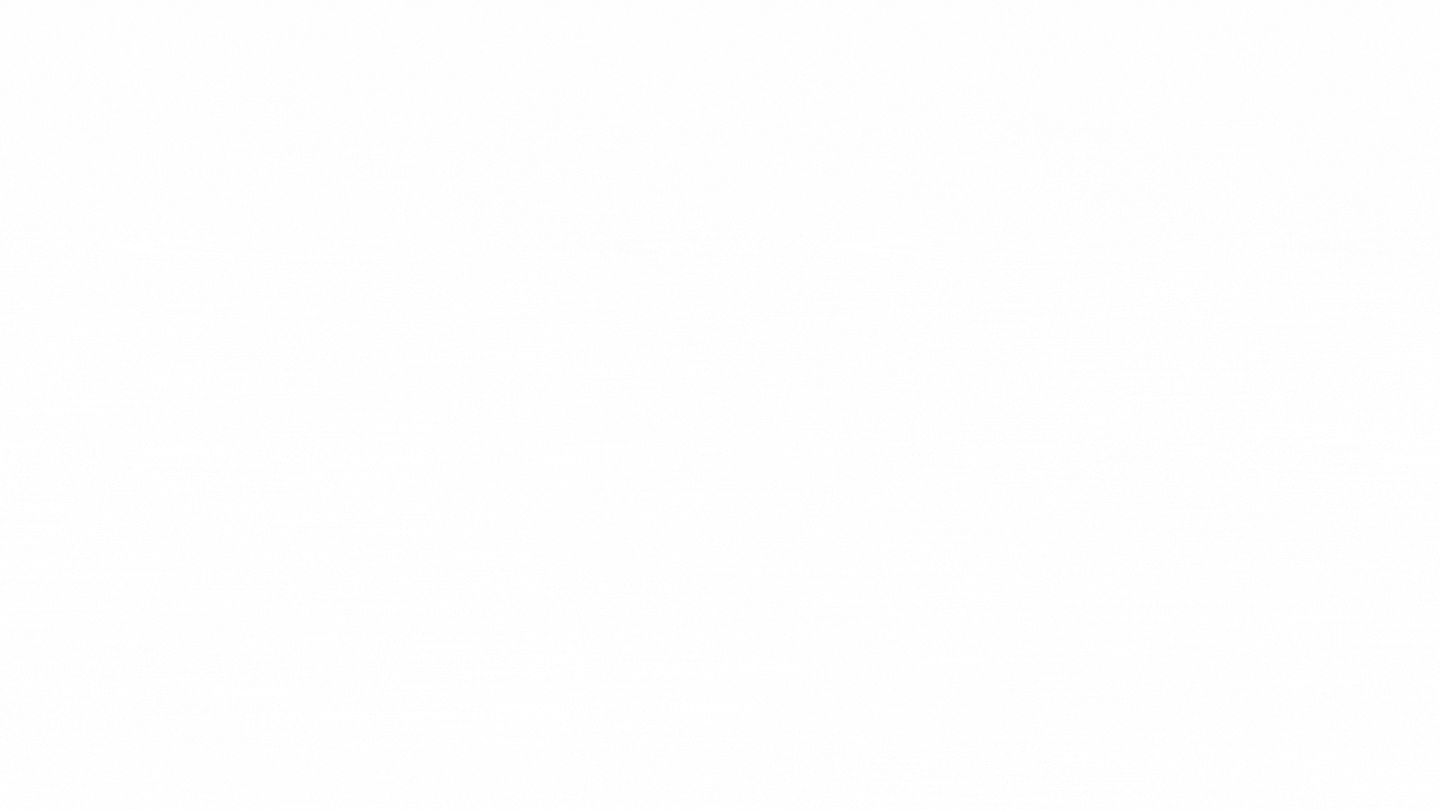 Asia Pacific is expected to develop at the fastest growth rate during the forecast period. Increased investments and improvements in healthcare infrastructure, favorable government initiatives, and expansion strategies from key market players are all contributing to the regional market's growth. For instance, in February 2022, Moderna Inc. announced plans to expand its commercial network in Asia by establishing four new subsidiaries in Malaysia, Singapore, Hong Kong, and Taiwan. Additionally, biopharmaceutical collaborations, such as Kiniksa Pharmaceuticals and Huadong Medicine's strategic collaboration in Asia Pacific for the development and commercialization of Kiniksa's ARCALYST and mavrilimumab, are expected to drive market growth.
Competitive Landscape
Some of the key players operating the market global biotechnology market include
Johnson & Johnson Services Inc
Gilead Sciences, Inc
Waters Corporation
BioNTech SE
Moderna, Inc
Genmab A/S
Merk KGaA
Thermo Fisher Scientific Inc
Agilent Technologies, Inc
Bruker Corporation
Eppendorf SE
Bio-Rad Laboratories Inc
Qiagen N.V
AstraZeneca plc
These market players are trying to grow their market share through various marketing strategies such as new product launches, investments, partnerships, and mergers and acquisitions.
Strategic Developments
In March 2022, The FDA granted emergency use authorization for the Diagnostic Analyzer for Specific Hybridization (DASH), a highly sensitive and simple-to-perform PCR test for COVID-19. Minute Molecular Diagnostics has commercialized the test, which can provide results in 15 minutes.
In October 2020, Dr. Reddy Laboratories announced a collaboration with the Biotechnology Industry Research Assistance Council (BIRAC), the Department of Biotechnology (DBT), for Sputnik V vaccine clinical trial advisory support in India.
In January 2020, QIAGEN N.V. announced a strategic collaboration with Amgen to develop tissue-based companion diagnostics for AMG 510, an experimental cancer treatment, to detect patients with KRAS G12C mutations. The collaboration will initially focus on companion diagnostics for non-small cell lung cancer (NSCLC), but Amgen will also be able to develop tests for other oncology clinical development programmers.
Report Scope
| | |
| --- | --- |
| Report Attribute | Details |
| Market size value in 2021 | USD 1,032.92 billion |
| Revenue forecast in 2030 | USD 3,102.94 billion |
| Growth Rate | CAGR of 13.0% from 2022 to 2030 |
| Base year for estimation | 2021 |
| Forecast period | 2022-2030 |
| Segments covered | Product Type, By Technology, By Application |
| Regional scope | North America, Europe, Asia Pacific, and the Rest of the World (ROW) |
Frequently Asked Questions About This Report
arrow_forward The global biotechnology market was anticipated to clock US$ 1,032.92 billion in 2021.
arrow_forward The biotechnology market is projected to reach US$ 3,102.94 billion billion by 2030.
arrow_forward The global biotechnology market is mainly driven by increasing prevalence of infectious and chronic diseases.
arrow_forward Johnson & Johnson Services Inc., Gilead Sciences, Inc., Waters Corporation, BioNTech SE, Moderna, Inc., Genmab A/S, Merk KGaA, Thermo Fisher Scientific Inc., Agilent Technologies, Inc., Bruker Corporation, Eppendorf SE, Bio-Rad Laboratories Inc., Qiagen N.V., and AstraZeneca plc.
arrow_forward The growth rate of biotechnology market is CAGR of 13.0% between 2022-2030.
arrow_forward North America held the largest market share of the global biotechnology market.
Table of Content
INTRODUCTION

Market Ecosystem
Timeline Under Consideration

Historical Years – 2020
Base Year – 2021
Forecasted Years – 2022 to 2030

Currency Used in the Report

RESEARCH METHODOLOGY

Research Approach
Data Collection Methodology
Data Sources

Secondary Sources
Primary Sources

Market Estimation Approach

Bottom Up
Top Down

Market Forecasting Model
Limitations and Assumptions

PREMIUM INSIGHTS

Current Market Trend (COVID-19 Perspective)
Key Players & Competitive Positioning (2021)

MARKET DYNAMICS

Drivers
Restraints
Opportunities

GLOBAL BIOTECHNOLOGY MARKET - ANALYSIS & FORECAST, BY PRODUCT TYPE

Instruments

Reagents
Software and Services
GLOBAL BIOTECHNOLOGY MARKET - ANALYSIS & FORECAST, BY TECHNOLOGY

DNA Sequencing
Fermentation

Nanotechnology
Cell Based Assay
Others
GLOBAL BIOTECHNOLOGY MARKET - ANALYSIS & FORECAST, BY APPLICATION

Bio-pharmacy
Bio-industries
Bio-services
Bio-agriculture

Bio-informatics
GLOBAL BIOTECHNOLOGY MARKET - ANALYSIS & FORECAST, BY REGION

North America Biotechnology Market

North America Biotechnology Market, By Country

US
Canada

North America Biotechnology Market, By Product Type
North America Biotechnology Market, By Technology
North America Biotechnology Market, By Application

Europe Biotechnology Market

Europe Biotechnology Market, By Country/Region

Germany
UK
France
Rest of Europe (ROE)

Europe Biotechnology Market, By Product Type
Europe Biotechnology Market, By Technology
Europe Biotechnology Market, By Application

Asia Pacific Biotechnology Market

Asia Pacific Biotechnology Market, By Country/Region

China
Japan
India
Rest of Asia Pacific (RoAPAC)

Asia Pacific Biotechnology Market, By Product Type
Asia Pacific Biotechnology Market, By Technology
Asia Pacific Biotechnology Market, By Application

Rest of the World (RoW) Biotechnology Market

Rest of the World Biotechnology Market, By Region

Latin America
Middle East & Africa

Rest of the World Biotechnology Market, By Product Type
Rest of the World Biotechnology Market, By Technology
Rest of the World Biotechnology Market, By Application

COMPANY PROFILES

Johnson & Johnson Services Inc.

Business Snapshot
Products Offered
Financial Details*
Strategic Developments

Gilead Sciences, Inc.
Waters Corporation

BioNTech SE
Moderna, Inc.
Genmab A/S
Merk KGaA
Thermo Fisher Scientific Inc.
Agilent Technologies, Inc.
Bruker Corporation
Eppendorf SE
Bio-Rad Laboratories Inc.
Qiagen N.V.
AstraZeneca plc
*Insights on financial permanence is subject to availability of information in public domain
Growth+Reports can now be customized as per client's needs through GRG Health's primary research and knowledge services capabilities
GRG Health's unique GrowthMIX approach and robust research methodology helps us deliver unique & meaningful insights to our clients and uncover trends that won't meet the standard approach